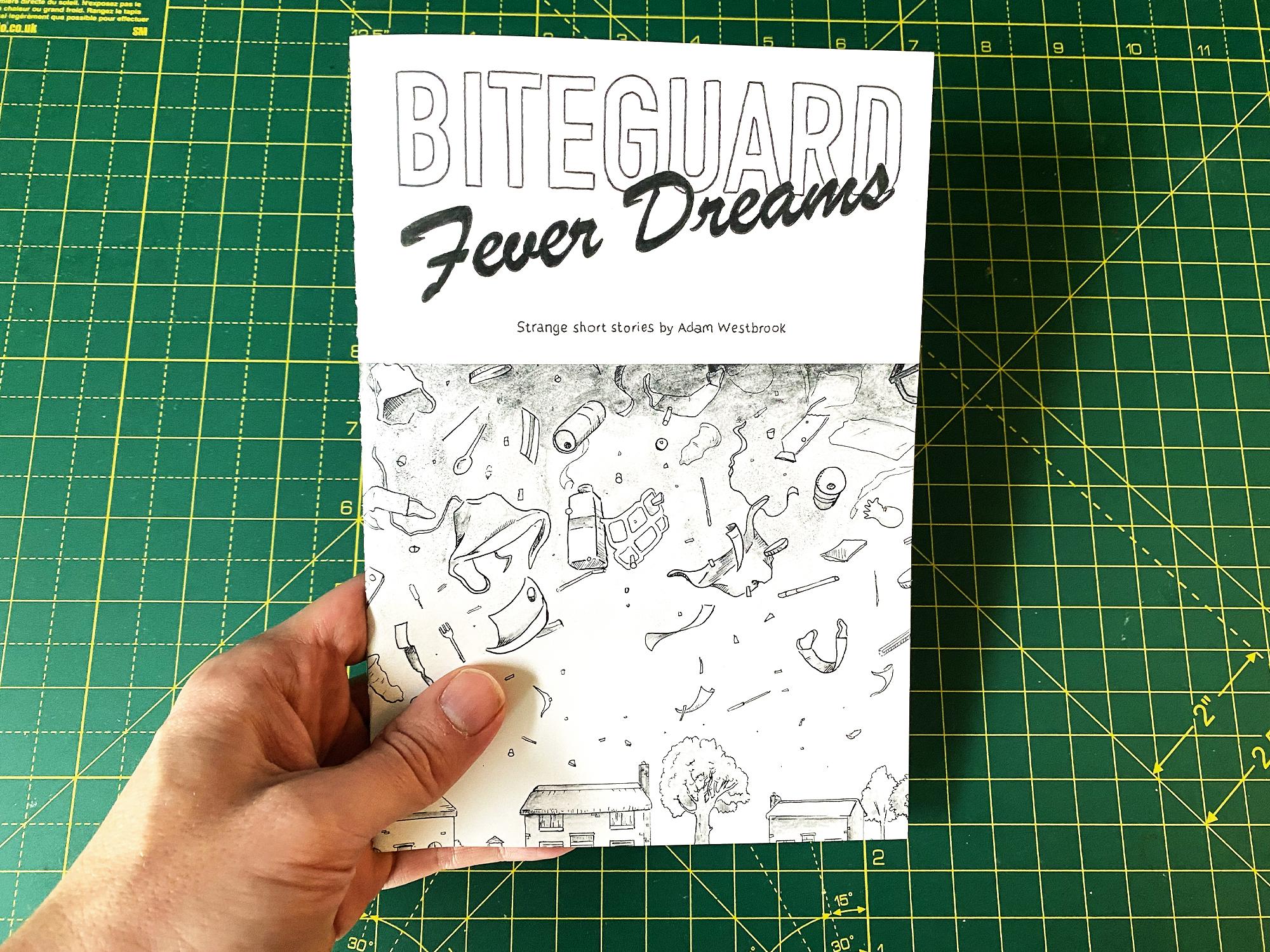 A village is mysteriously plagued by deadly litter falling from the sky…a grouchy swimmer learns a hard lesson in equanimity: just two of the dark and strange short stories that feature in the debut issue of Bite Guard Fever Dreams.
Over the last few of years, I've loved filling my sketchbooks with short stories. Unlike my professional journalism or YouTube videos, these stories are personal, unfiltered visions from within. Each story is simply what I felt like drawing at that moment and every creative decision is simply what I felt like doing. They are the purest reflections of my inner voice that I achieved so far.
I finally feel ready to share those stories with other people. The result is this self-published zine, which is now on sale. I wrote about the inspiration for this project in this letter.
Hand-drawn in pen and ink and printed on high quality silk print paper, there's a limited print run of just 100 copies.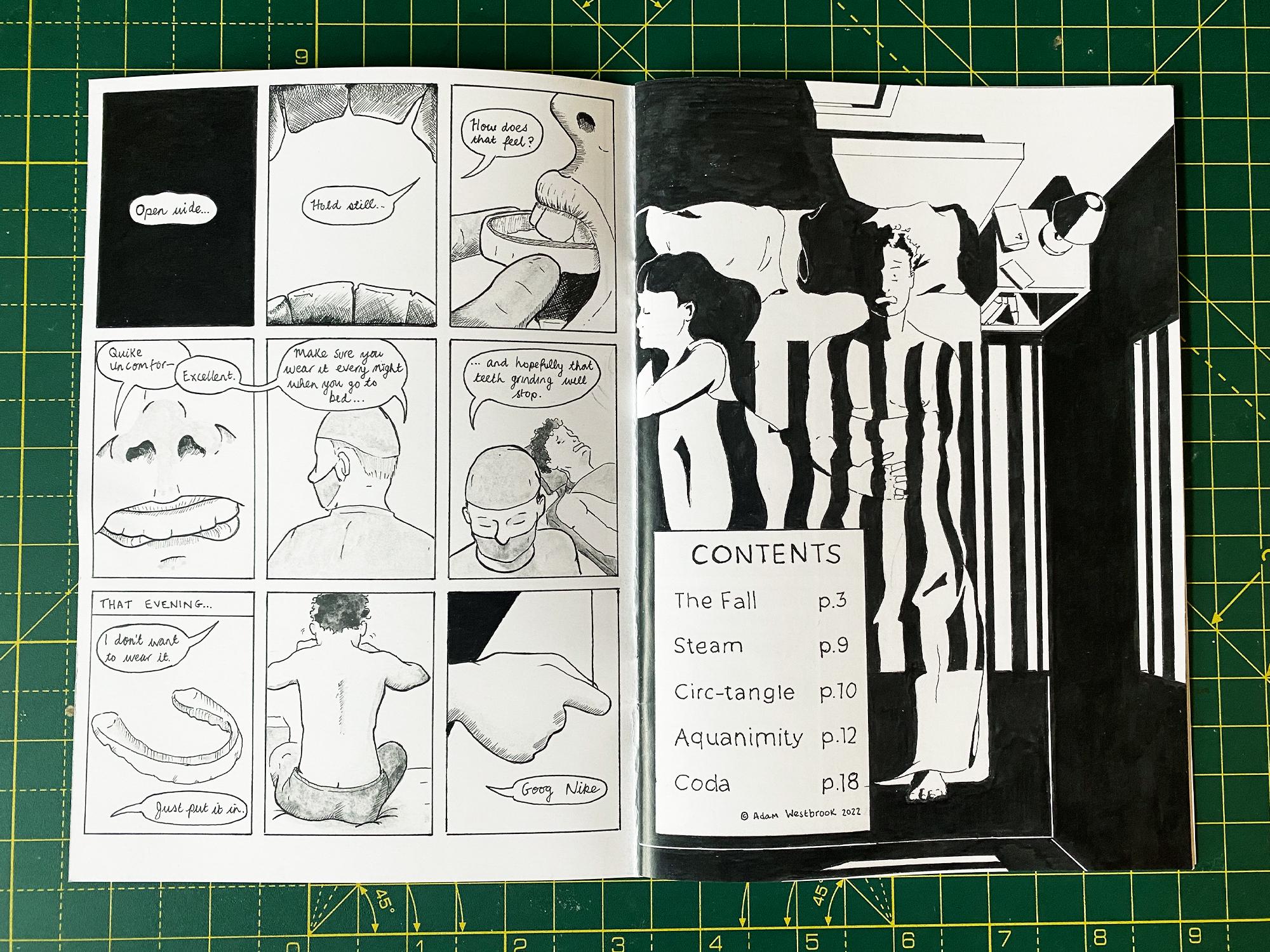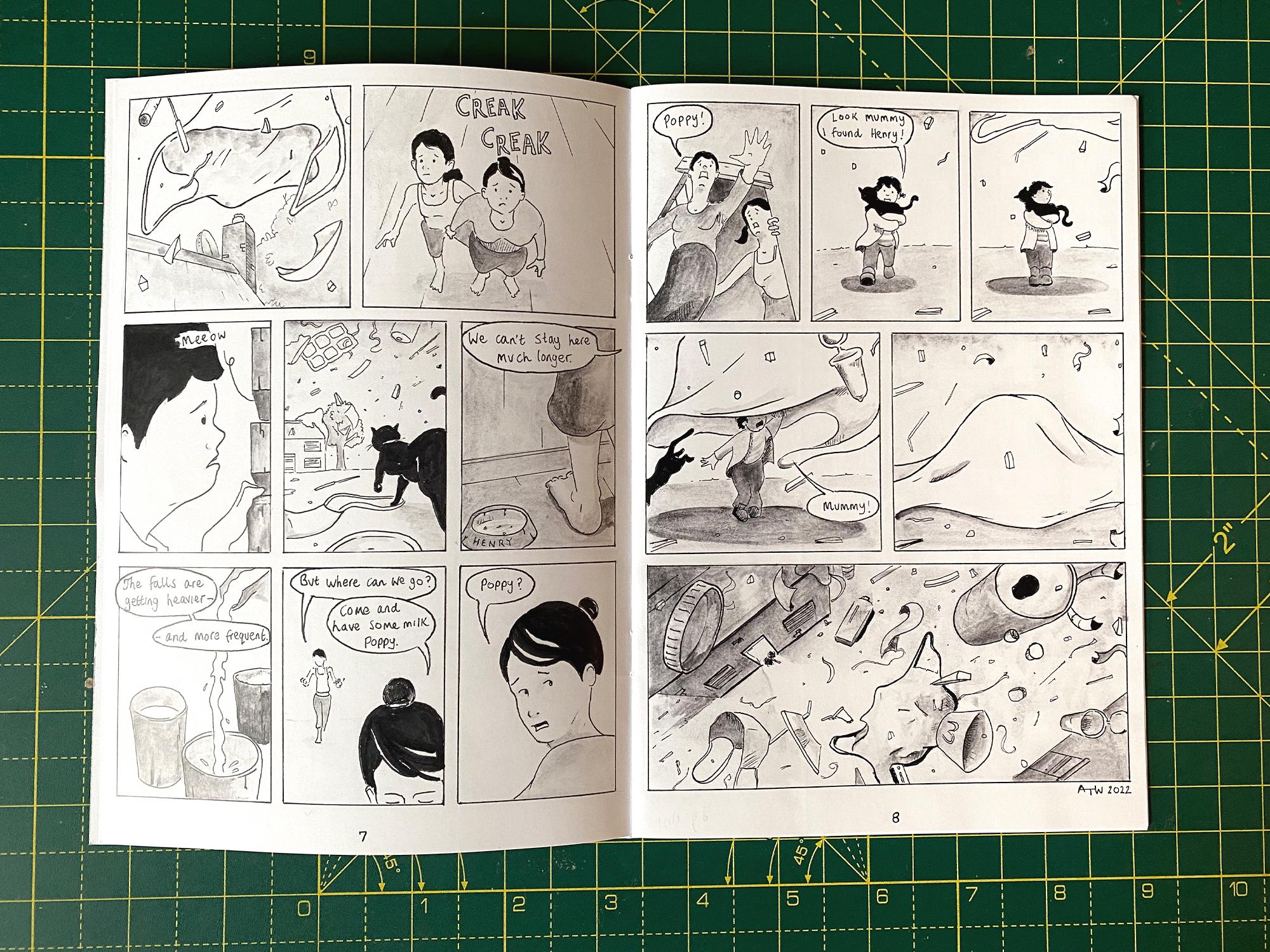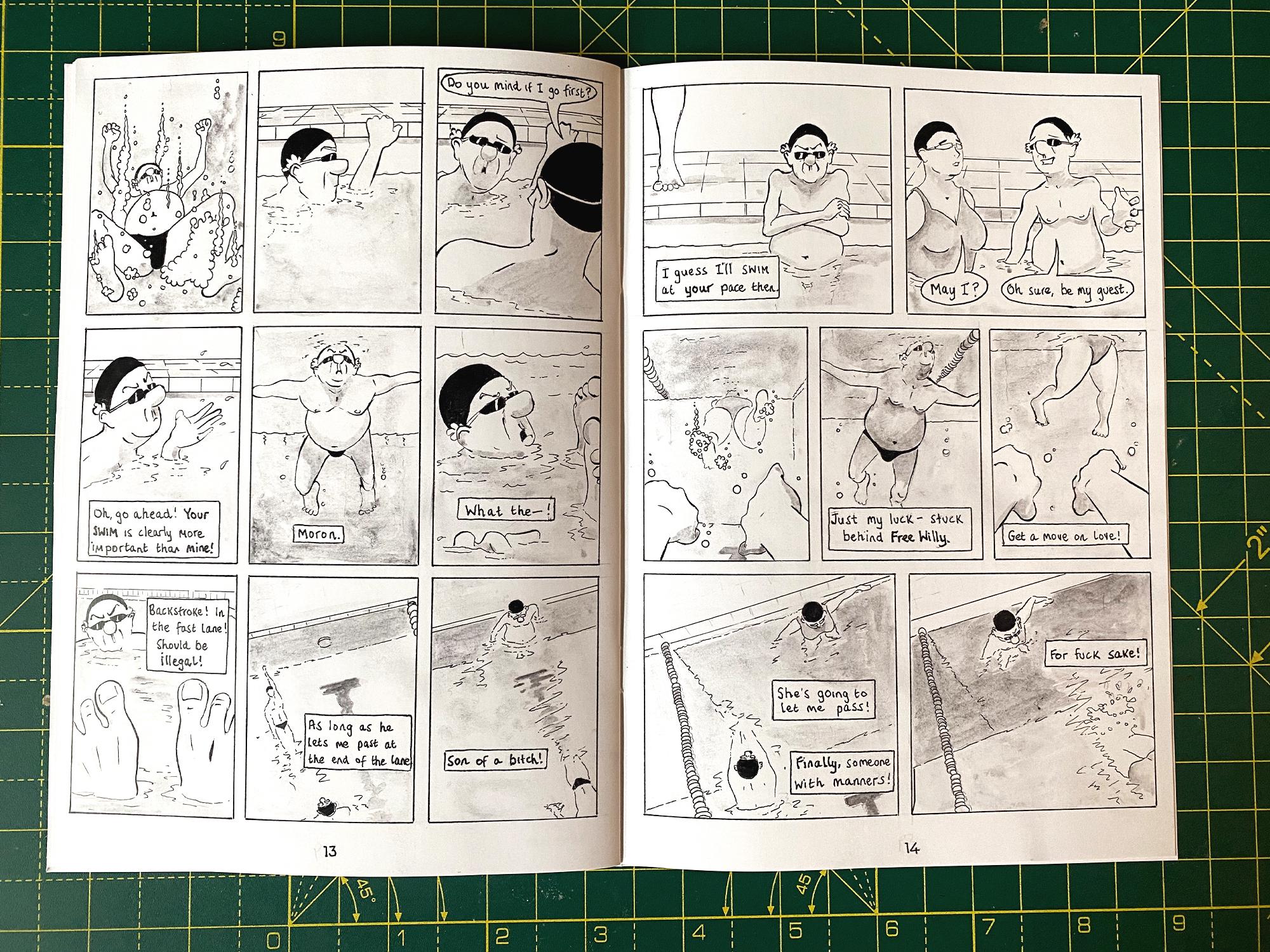 Bite Guard Fever Dreams ships worldwide. Sales tax and VAT may be payable depending on your location.
DETAILS: 20 pages, A5 (148mm x 210mm), black & white, printed on 170 gsm silk paper, staple bound. Weight: 58 grams. Limited Edition. Each copy is hand numbered and signed.
✏️