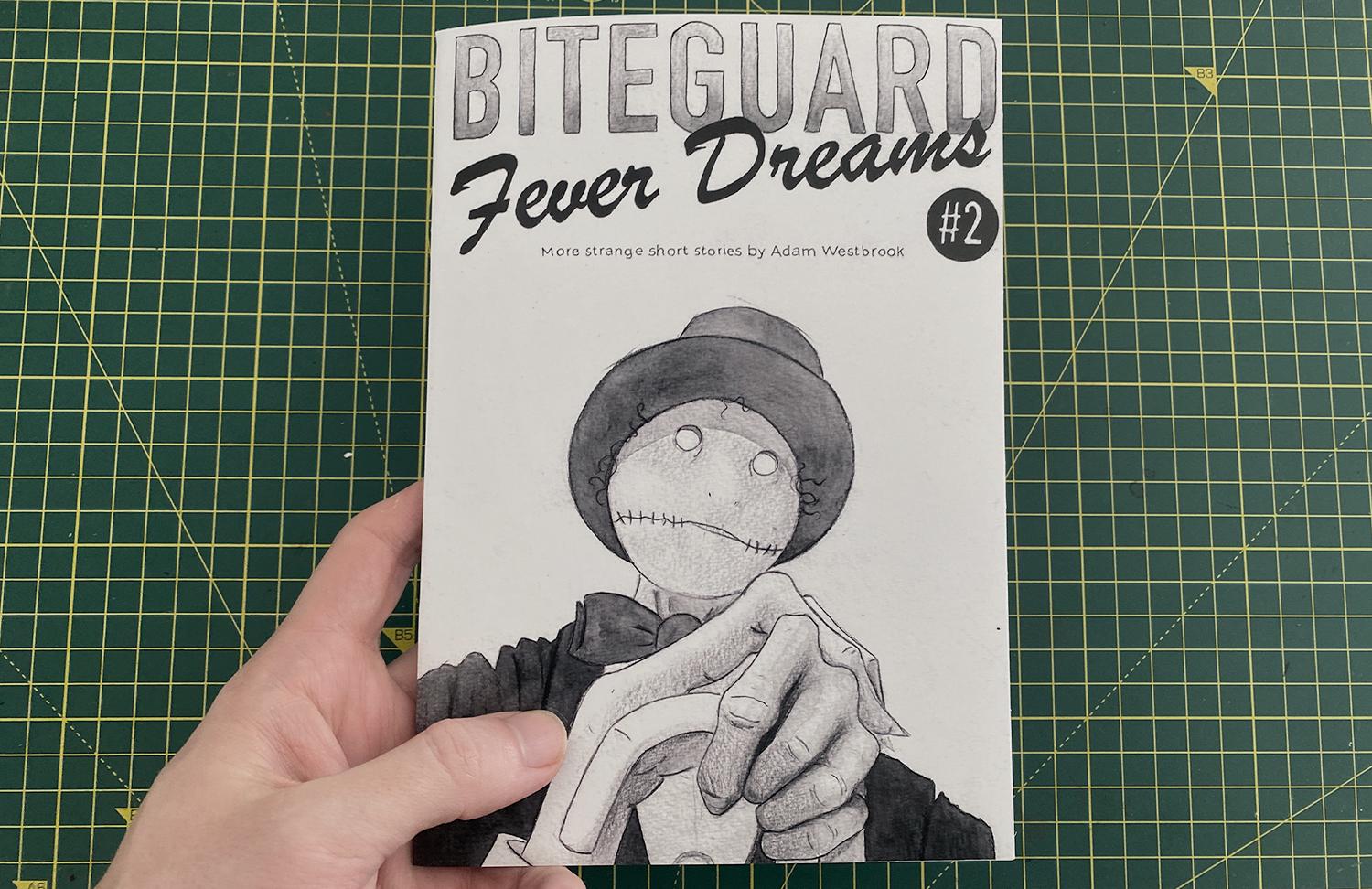 Two scientists on the verge of a major breakthrough encounter an age-old problem. A young woman flees to a city where she doesn't speak the language. And an intimate account of a brush with cancer.
Just three of the odd little stories in this second edition of Biteguard Fever Dreams, the comics zine by Emmy-nominated filmmaker and artist Adam Westbrook.
Entirely hand-drawn and painted, Biteguard Fever Dreams is printed on high quality paper stock, shipping worldwide. There's a limited print run of just 100 copies.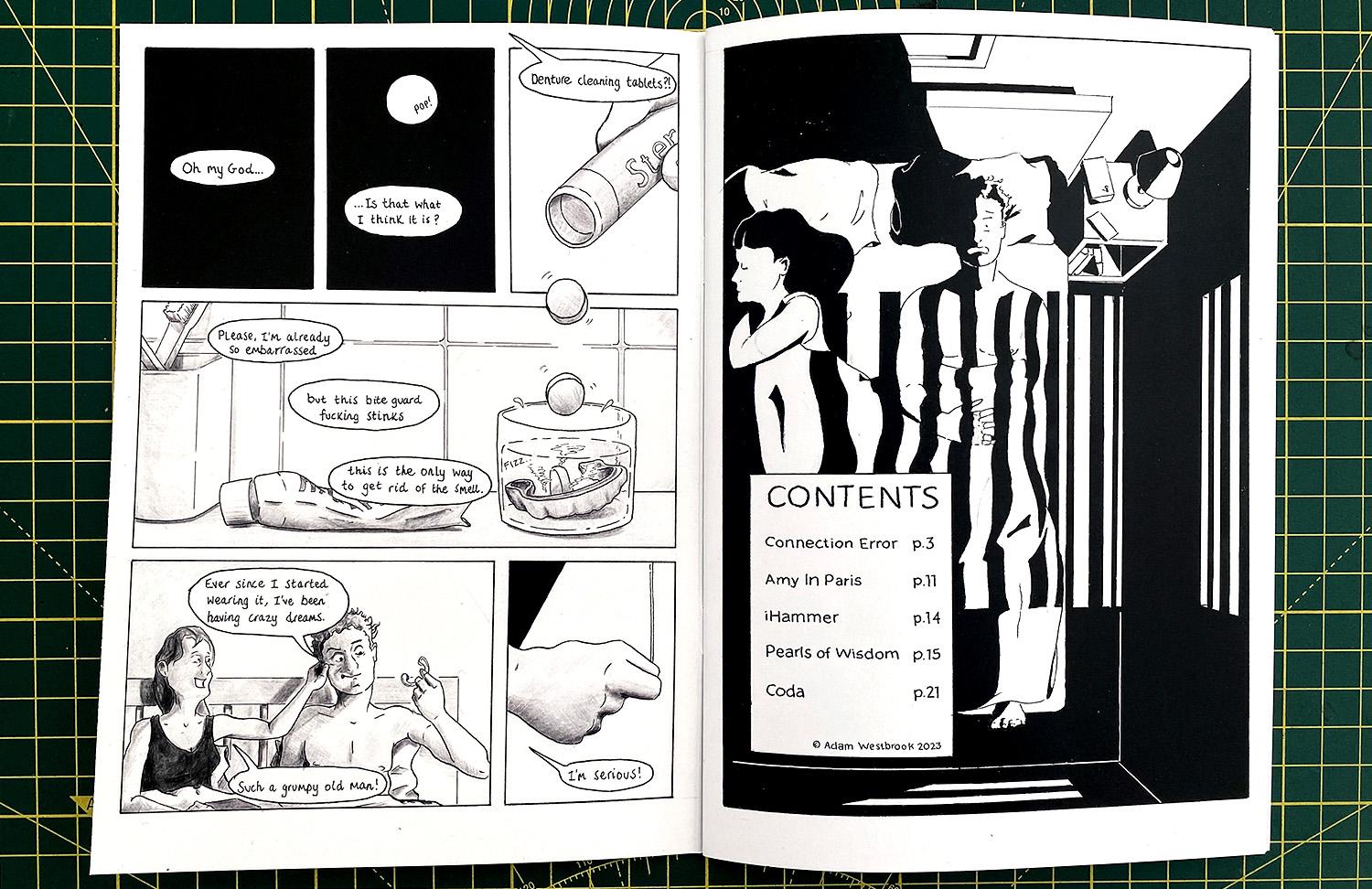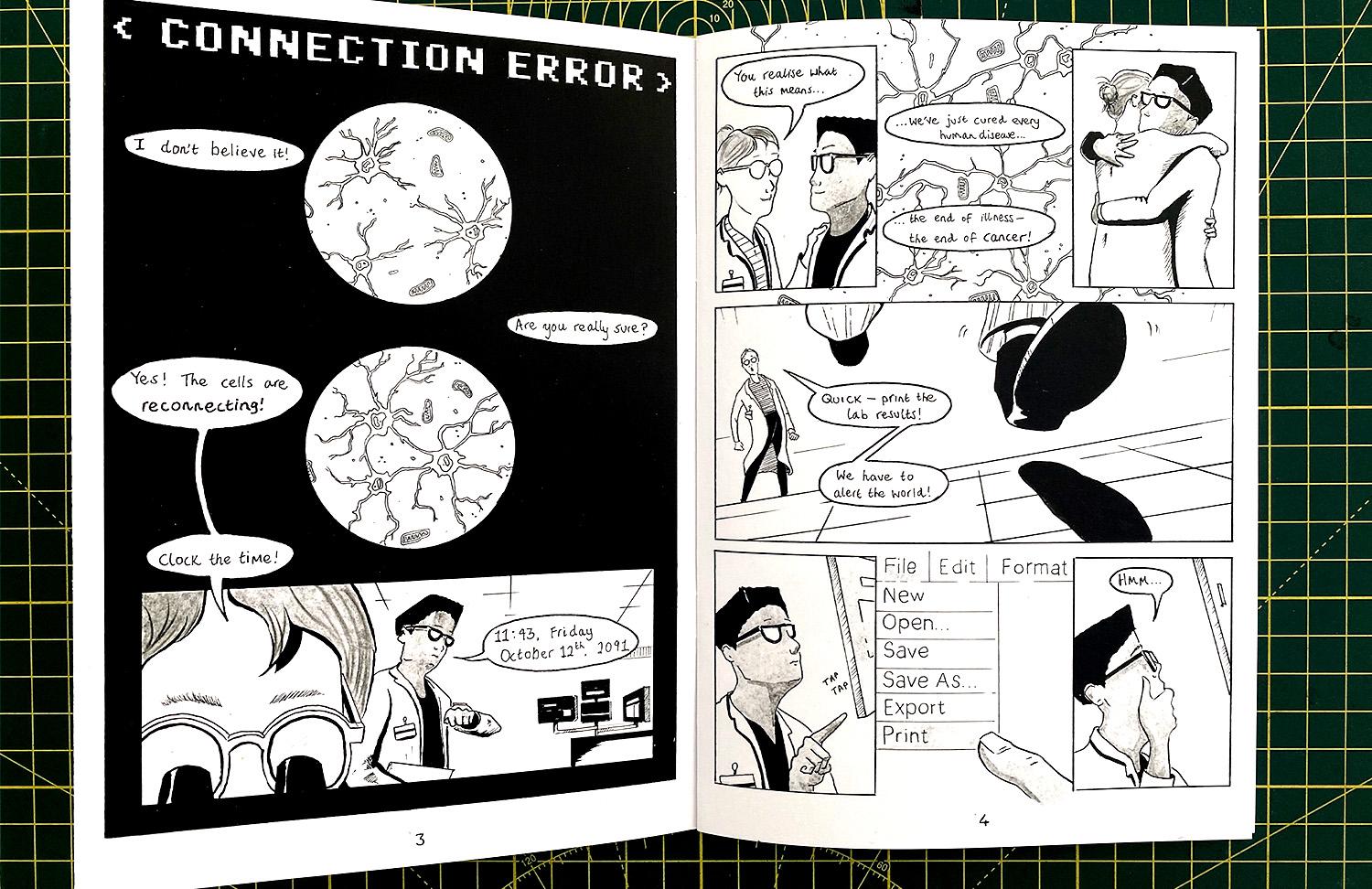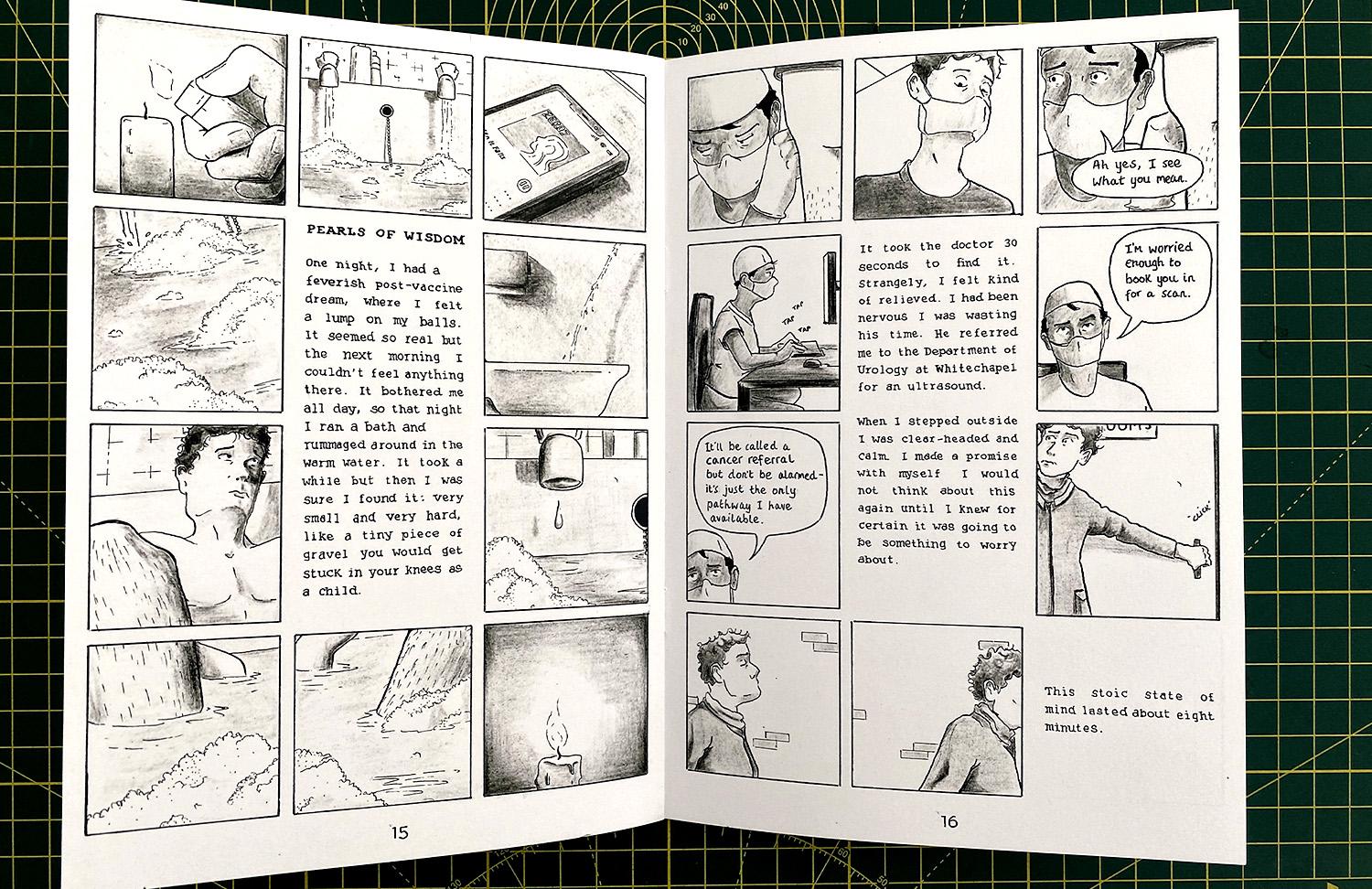 Bite Guard Fever Dreams ships worldwide. Sales tax and VAT may be payable depending on your location.
DETAILS: 24 pages, A5 (148mm x 210mm), black & white, printed on 170 gsm silk paper, staple bound. Weight: 58 grams. Limited Edition. Each copy is hand numbered and signed.
✏️