On Thursday morning, I drew a quick sketch of a sun rising over the ocean. Beneath it, I wrote "The End".
And just like that, I finished the first draft of my first ever graphic novel!
It's taken four months of daily drawing and stretches across nearly three of these chunky sketchbooks — about 450 pages in total. I burned through six pencils!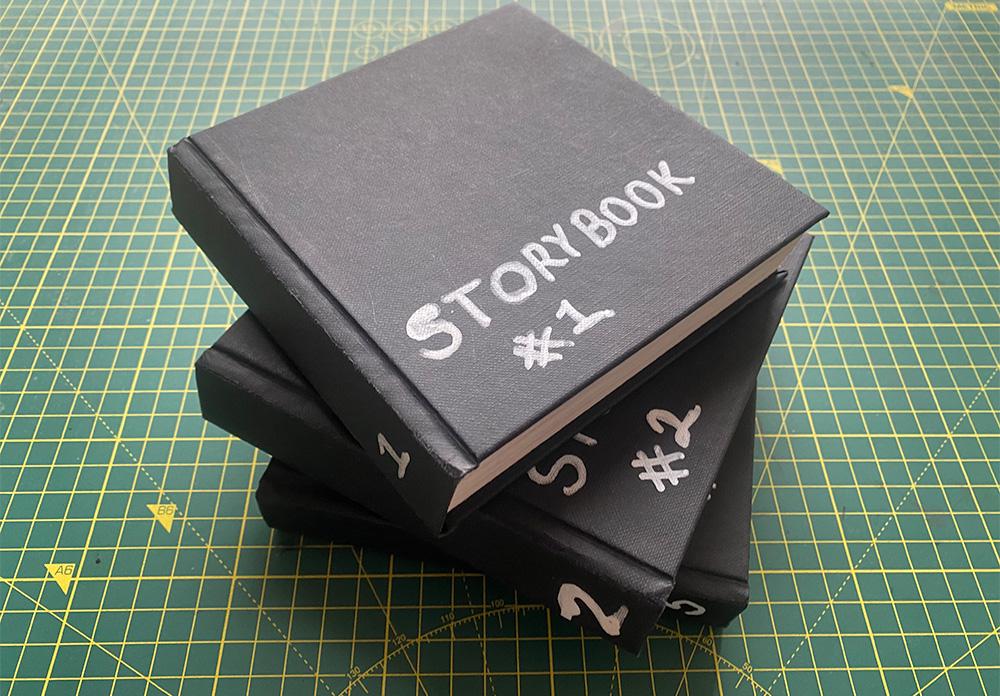 I called these 'storybooks' because, well, they're little books with a story in them. I used chunky sketchbooks by Seawhite of Brighton: affordable, good quality paper at just the right size.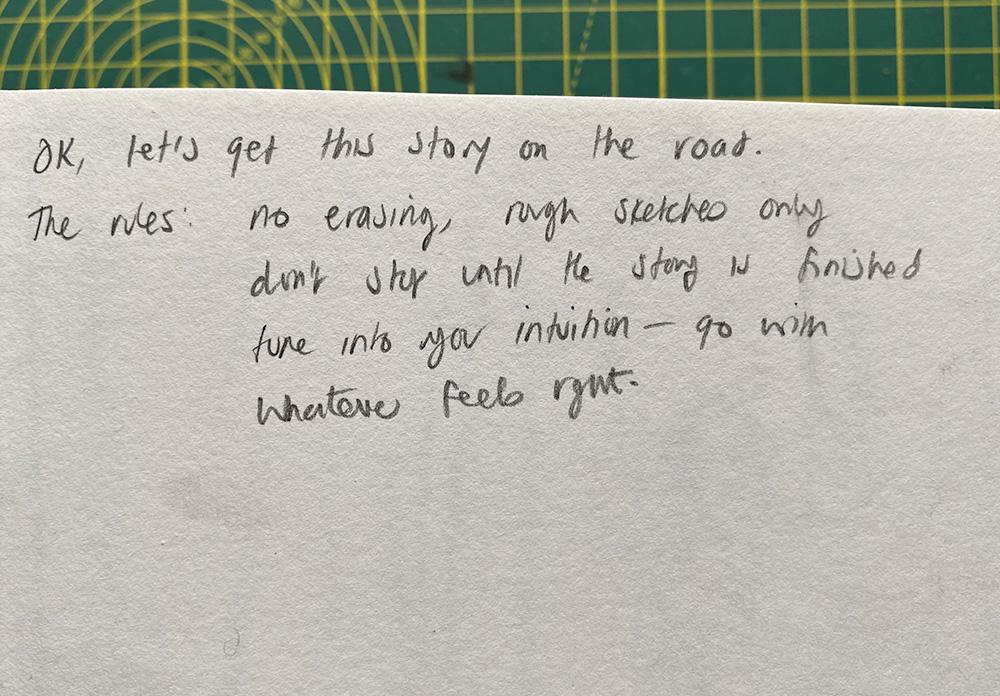 On page one, I wrote down three rules:
No erasing, rough sketching only
Don't stop until the story is finished
Tune into your intuition: go with whatever feels right
The result is bit of a mess, with story events all jumbled up. Characters constantly change appearance, age and gender as I try to figure out who they are. The opening scene appears halfway through book one.
There were days when I had no idea what was going to happen next; the story was an unfolding mystery to me, even as I drew it.
The next stage of my life
Now that the first draft is complete, I feel confident enough to tell you where this is heading.
In 2024, I intend to get this story in front of every agent and publisher I can lay my hands on. If no fish bite here in the U.K., I'll go abroad. I'll get it translated if I have to. And once I've exhausted every avenue for traditional publication, I'll figure out how to publish it myself.
It's my next big project and I hope it'll open up the next chapter in my creative life: a chapter where I am fully engaged with my intuition and my imagination, creating visual fiction.
Ten years ago, I admitted to myself that "deep down I want to make fiction". Inspired by talented friends and bolstered by the wisdom I've gained in the last decade of creative work, I feel ready. A year from now, I will turn 40, and my gift to myself is to be on that road, one way or another.
Apart from anything else, if not now, when?
The next steps
In the U.K. at least, graphics novel pitches consist of a script and the first 20 pages of completed artwork. This is my work for the next six months. My goal is to start the big pitch-palooza in May next year.
Of course you'll be able to follow the whole saga here on The Third Something, as well as some other places. More on that soon.
But now, I have a script to write!
Until another Sunday soon,

Subscribe to receive the next letter straight to your inbox!